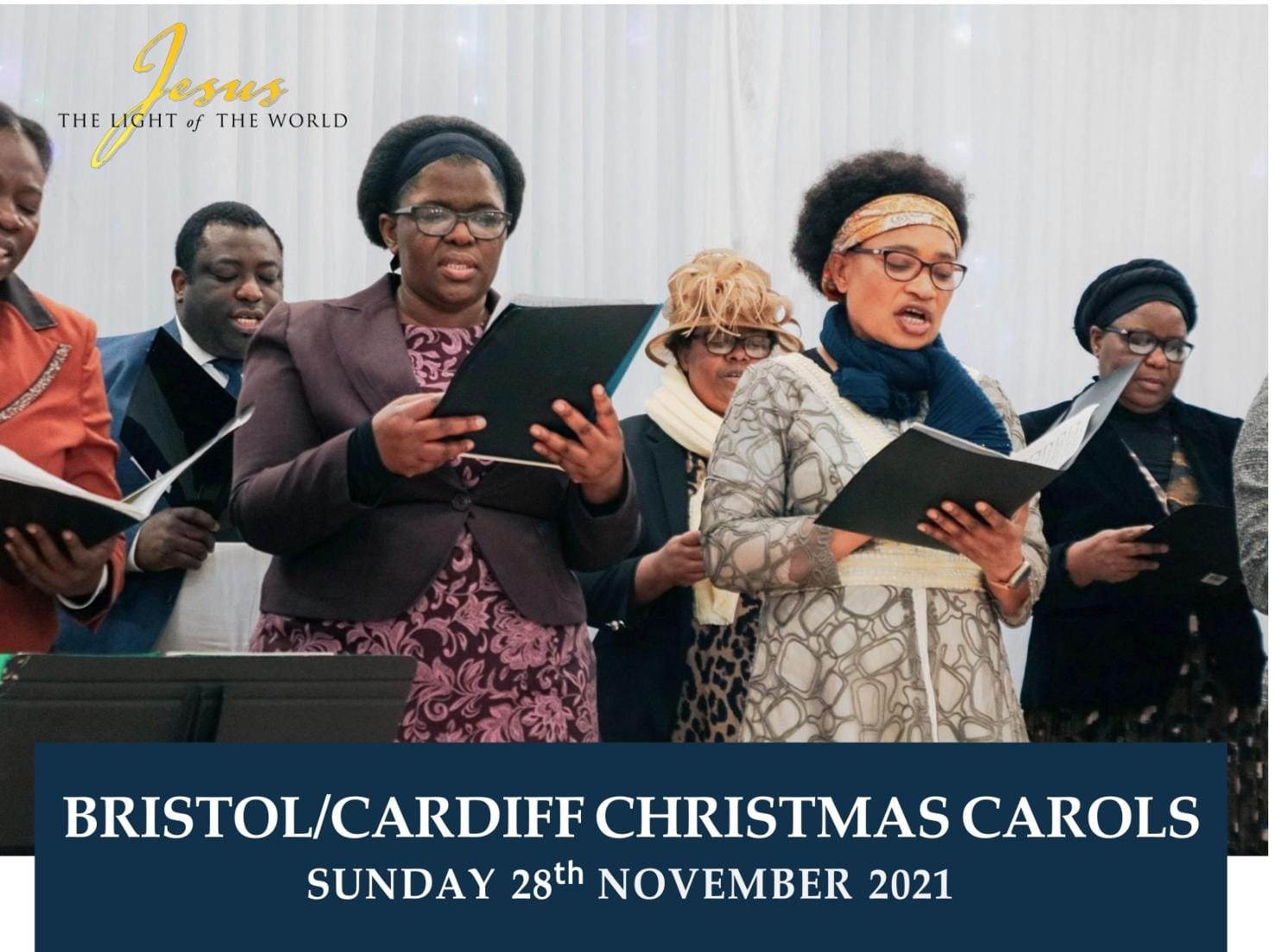 Report - BRISTOL/CARDIFF CHRISTMAS CAROLS
We thank God for the successful Christmas carol concert held in Cardiff, Wales last weekend, on behalf of the Bristol/Cardiff branch. With delegates from the London branches of Bexley and Peckham making up part of the choir and the congregation, the presence of God was felt throughout. The theme of this year's carol concert 'Do you Hear What I Hear? Jesus is Born' rang throughout the afternoon of Christmas music. Despite the concert taking part just shy of the festive month of December, the Christmas spirit was abundant in the building, as the choir blessed the audience with jubilant renditions of classics, such as "O Holy Night" and "God Rest Ye Merry Gentlemen".
The day started off with Sunday School lessons, in which the junior and senior classes covered a review of all the lessons learnt throughout this season's quarter. The lessons focused on the Christian attributes needed to establish and maintain Christian maturity. Topics such as "Temperance," "Faith" and "Humility" were touched on. The Primary Pals and Answer classes mirrored the lesson reviews in their own separate space, where they also looked back on the similar lessons that they had learnt over the last few months.
After a hearty lunch and good fellowship, the choir led by Sis. Comfort Akaka practiced for a while to put some finishing touches on their program, and the concert kicked off at 2pm. The audience were treated to a vast array of melodic musical pieces ranging from a mellow clarinet solo, to a harmonious brass trio and lots of beautiful choral pieces. The audience also heard moving testimonies from Sis. Naomi Mfandarahwa and Sis. Miriam Panganayi. Sis. Miriam stated that her visit would be last one to the Bristol/Cardiff saints before she departs for Zimbabwe permanently in December. This was all followed with a sermonette from Bro. Ola Balogun, the pastor of our London Peckham branch. Using John 1:10-13, he preached about the 'Elephant in the Room'. The gray Elephant was in the middle of the main banquet room causing a lot of havoc yet being unnoticed by most of the guests at the banquet. Jesus was likened to that Elephant in the Room around Christmas time, in that many would celebrate Christmas without noticing or embracing the true meaning of Christmas and acknowledging the significance of the birth of our Lord and Savior Jesus Christ in our festive celebrations. He admonished everyone to embrace Christ during this festive season just like Zacchaeus did and he had a transformed glorified new life. A congregational performance of 'Hark the Herald Angels Sing' rounded off the evening of Christmas music. We give all glory to God for the success of the concert and put our trust in him to manifest Himself in a greater measure as we look forward next years Christmas event if the Lord tarries.