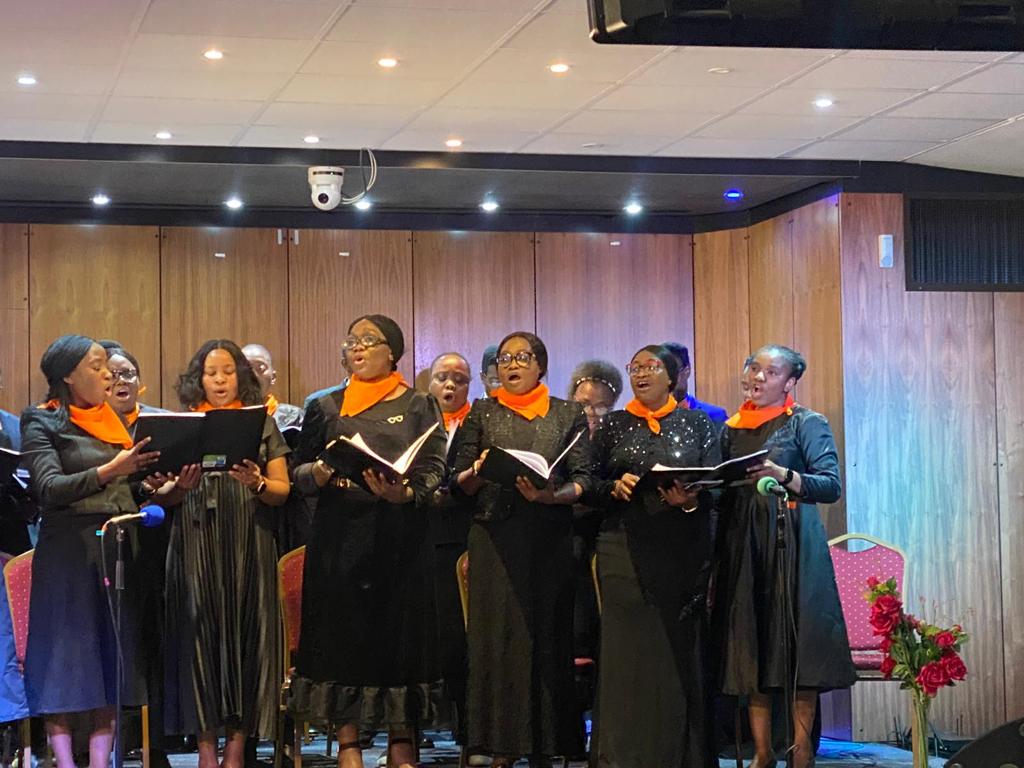 Concert held on Sunday, 30 October 2022
Apostolic Faith Mission has three groups in Scotland, United Kingdom: Aberdeen, Glasgow, and Edinburgh. An Evening of music titled 'Living Hope' was held on Sunday, 30 October, 2022 at 4:00pm. as a means of evangelism. Choir members in attendance included 14 from all the groups in Scotland, and 9 from London, Manchester, and Coventry.
On Saturday, 29 October, 2022, choir members arrived at Edinburgh and were treated to light refreshments at the residence of Brother and Sister Olorunsaiye. It was also a time of lovely fellowship. Afterwards, Sister Olos Irenoa from the Peckham church led the choir members to the venue arranged for rehearsals and this ended at 7:00 pm.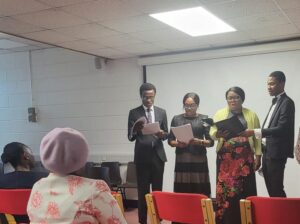 The day started with a Sunday school service at their local meeting venue. 46 people were in attendance. After a few music preludes and announcements, the children went apart for their Sunday school lesson which was taught by Sister Juliet Ibukun while Brother Ola Balogun took the extended Sunday School for the adult class titled "The Revelation of Christ and Armageddon". At the end of the Sunday School, a short video depicting the second coming of Christ with His saints on white horses was shown. A good soul-searching prayer session took place after the adult session. After lunch and a time of fellowship and last minute preparations, all moved to the concert venue to set up the platform.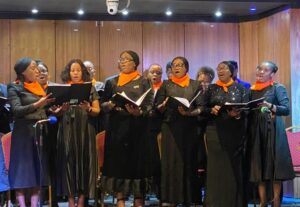 The concert commenced precisely at 4:00 p.m. with a brief introduction by Brother Matthew Ibukun (Leader of Scotland Group), an opening song 'My Hope is Built on nothing less' and prayer by Brother Uyioghosa from our Manchester church.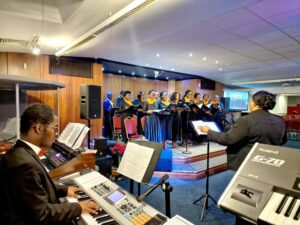 The program started with orchestration 'Father God I wander/In Christ Alone' followed by choir songs 'All Hail King Jesus-Crown Him King of Kings' and 'Tis Marvelous and Wonderful'. An exciting Piccolo solo was rendered by Brother Amala while an Octet sang 'Salvation has been brought down'. During the interlude, Sisters Esther Jelenke, Seye Adeyemo, Faith Udosen and Brother Toye Shobukola testified of the saving grace of God. A congregational song 'My Jesus, my Saviour Lord there is none like you' was rendered which led to the second part of the program.
During the second part, a Piano solo was played by Brother Simeon Bamgbaye (Manchester Branch), followed by a choir rendition 'It's really surprising' and a quartet (Sisters Remi Balogun and Esther Jelenke; Brothers Dapo Adejimi and Uyigoghosa Oghe) sang 'Whispering Hope' followed by a Violin solo by Sister Tanya Makombe (Edinburgh) and 'Mighty to save' by the Scotland choir. This was followed by a sermonette from the Regional Director, Brother Ola Balogun. Immediately after that, the choir gave the last rendition with the beautiful presentation of an 'Assurance Medley'.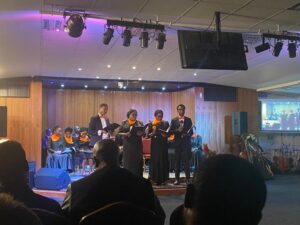 During the announcement, the leader of Edinburgh group, Sister Debbie Olorunsaiye thanked the visiting choir and orchestra, the invited guests and all attendees and then invited one of the guests, Pastor Lorraine Danquah to present a vote of thanks to the choir on behalf of all the guests. The last congregation song was 'Turn your eyes upon Jesus' after which the closing prayer was given by Sister Olos (Peckham Church). This was followed by a short reception and opportunity to share the Gospel literatures with our guests which gave the choir members and church members to meet and greet the guests. Thereafter, the brethren from London, Manchester, Aberdeen and Glasgow were send off with well wishes and thanks from the Edinburgh group. It was a wonderful time of fellowship and God blessed the entire event with good weather and spiritual blessings.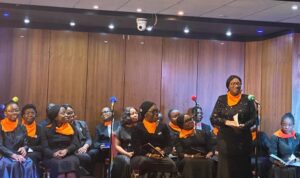 The concert went well and 79 people were in attendance including visitors. We pray that God will water the seeds planted and bring more people to God.